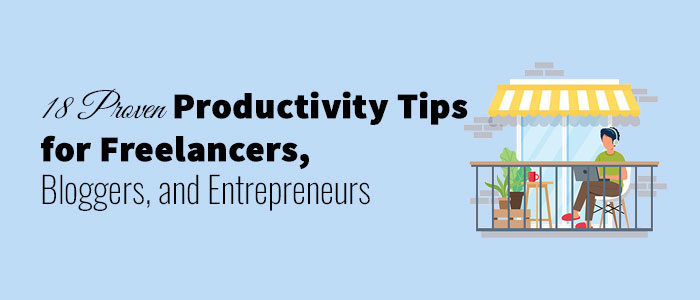 In this post, I want to lay out the best productivity tips, tricks, and hacks for freelancers, bloggers, and entrepreneurs that I have learned over the years.
Being a self-employed freelance writer and online marketer for more than a decade, I have a lot of experience working on my own and making things happen. Doing so needs a lot of discipline and self motivation. However, I have also found that you can not get by on pure willpower alone. In the long run, trying to do so is likely to leave you frustrated and burned out.
During my career, I have tried out many different routines, tools, and techniques to keep myself productive. I have also read a great number of books and blog articles on that topic.
Below, I try to distill everything I know down to the very best productivity tips and hacks that keep me going as a freelance blogger and entrepreneur. They allow me to get things done without being stressed out all the time and hating my life. I hope they can do the same for you.
Continue reading…